Lake Villa Assessor Office Re-opens
After the historic flooding my office has re-opened.  The parking lot flooded with 6–8 feet of water and 2-3 inches inside the building.  While still needing additional repair work my office is open to help Lake Villa Township residents.
**** CANCELED ****  Property Tax Appeal Workshop  **** CANCELED ****
Unfortunately the Property Tax Workshop that was scheduled for July 19 has been canceled due to flooding at Lake Villa Township West Campus as well as throughout the area.  A new date has not been set yet however we will try to reschedule.
The Lake Villa Assessor Office website as well as the Lake County website has instructional packets and videos to assist in how to evaluate your assessment as well as how to file an on-line appeal.
Please contact my office with questions you have regarding your assessment, filing an appeal or taxation.
Website and links
Flood damage
If your property has sustained flood damage my office may be able to grant assessment relief.  Since we are still recovering and awaiting a natural disaster declaration, we have not determined all of the options.  In order to support a reduction homeowners are advised to document document document:
Take photos of all the damage
Save all receipts for all repairs
Maintain copies all insurance documentation
Create a list noting the damages, the remediation process and other useful notation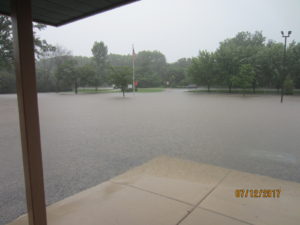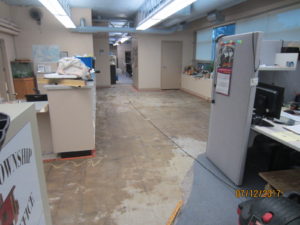 Lake Villa Township 2017 Assessments Published
On July 6, 2017 Assessment Notices, also known as the "Blue Card", will be mailed to the taxpayers of Lake Villa Township. It is very important to review the values and contact my office with any questions or concerns as soon as possible.
The 30 day appeal deadline to file a formal appeal to the Lake County Board of Review will be August 7th. After that deadline, my office cannot make changes to the valuation unless there is a factual error such as a data entry error.
Contact the Assessor's Office
Homeowners are strongly encouraged to submit evidence and discuss the assessed value with my office first. Please feel free to contact my office with any questions you may have regarding your assessment. My staff and I are happy to discuss and review your assessment with you. We can evaluate the evidence and if warranted make a change to your assessment without necessitating further appeal. It is also advisable to contact my office as soon as possible; we expect to be very busy. Contact my office in person, via phone or email, contact information is below.
Lake Villa 2017 Equalization Factor
The 2017 equalization factor for Lake Villa Township is 1.0422 or +4.22%. This factor is applied to all non-farm parcels in the Township. It does not mean your taxes are going up by 4%. The factor is used to adjust assessments to 33-1/3% of market value the state mandated level of assessment.
If recent sales in your subdivision and neighborhood indicate that your parcel is overvalued after the application of the 2017 equalization factor, then that is a basis for an appeal.  Additionally, if your property or home is over-assessed compared to other similar properties or homes in your subdivision or neighborhood, this would also be a legitimate basis for an appeal. Yet, property owners are not be able to appeal an assessment value based solely on the equalization factor.
One other thing to remember is that since all assessments in Lake Villa Township will receive the 2017 equalization factor of 1.0422, your share of the property tax burden in Lake Villa Township will remain relatively the same and will not adversely increase your property taxes.  Taxes could increase, however, if taxing body spending increases.
Property Tax Appeal Workshop
Please join me and County Board Member Tom Weber for a Property Tax Appeal Informational Workshop
When: Wednesday July 19th at 7:00 PM – Doors open at 6:30
Where: Lake Villa Township West Campus 37850 N. IL. Route 59, Lake Villa (former Gavin North School)
At this workshop we will discuss:
How to evaluate your assessment
How to find comparable sales
The types of evidence used to support an assessment appeal
How to file an on-line appeal
Please bring any questions you have regarding the assessment and taxation process to this informative event.
Contact for Lake Villa Township Assessor's Office
Lake Villa Township Assessor
Jeffrey A. Lee
Phone: 847-356-2383
Email: Assessor@lakevillaassessor.org
Office Hours: Monday – Friday 8:00 am to 4:00 pm
Lake County Web site – www.lakecountyil.gov